Today, I will share a list of Best Foods To Eat In Diabetes for people who have diabetes or trying to prevent diabetes. But, before moving on to that list, let's discuss what diabetes is actually. Diabetes is a disease in which your blood glucose, or blood sugar, levels are too high. Glucose comes from the foods you eat. Insulin is a hormone that helps the glucose gets into your cells to give them energy.
Types of Diabetes
There are two types of diabetes. In type 1 diabetes, your body does not make insulin. Whereas in type 2 diabetes, the more common type, your body does not make or use insulin well. Without enough insulin, the glucose stays in your blood.
You can also have prediabetes. It means that your blood sugar is higher than usual but not high enough to be called diabetes. Having prediabetes puts you at a higher risk of getting type 2 diabetes.
What are the Other Risks of having Diabetes?
Over time, having too much glucose in your blood can cause serious problems. It can damage your eyes, kidneys, and nerves. Diabetes can also cause heart disease, stroke and even the need to remove a limb. Pregnant women can also get diabetes, called gestational diabetes.
How to check you are a Diabetic or Not?
Blood tests can show if you have diabetes. One type of test, the A1C, can also check on how you are managing your diabetes. Exercise, weight control and sticking to your meal plan can help control your diabetes. You should also monitor your blood glucose level and take medicine if prescribed.
Best Foods To Eat In Diabetes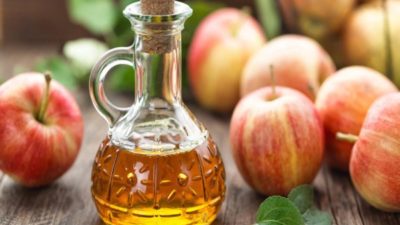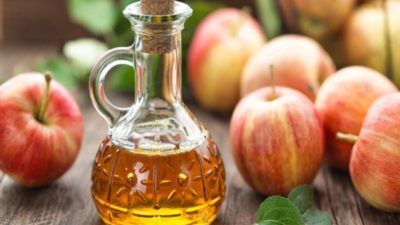 Apple cider vinegar has many health benefits. Although it's made from apples, the sugar in the fruit is fermented into acetic acid, and the resulting product contains less than 1 gram of carbs per tablespoon.
Apple cider vinegar has been shown to improve insulin sensitivity and lower fasting blood sugar levels. It may also reduce blood sugar response by as much as 20% when consumed with meals containing carbs. In one study, people with poorly controlled diabetes had a 6% reduction in fasting blood sugar when they took 2 tablespoons of apple cider vinegar before bed.
Apple cider vinegar may also slow stomach emptying and keep you feeling full.
However, this can be a problem for people who have gastroparesis, a condition of delayed stomach emptying that is common in diabetes, particularly type 1.
To incorporate apple cider vinegar into your diet, begin with 1 teaspoon mixed in a glass of water each day. Increase to a maximum of 2 tablespoons per day. This makes it one of the best food to eat in diabetes
Chia seeds are a wonderful food for people with diabetes. They're extremely high in fiber, yet low in digestible carbs.
In Chia Seeds, 11 of the 12 grams of carbs in a 28-gram (1-oz) serving of chia seeds is fiber, which doesn't raise blood sugar.
The viscous fiber in chia seeds can actually lower your blood sugar levels by slowing down the rate at which food moves through your gut and is absorbed.
Chia seeds may help you achieve a healthy weight because fiber reduces hunger and makes you feel full. In addition, fiber can decrease the amount of calories you absorb from other foods eaten at the same meal.
Additionally, chia seeds have been shown to reduce blood pressure and inflammatory markers.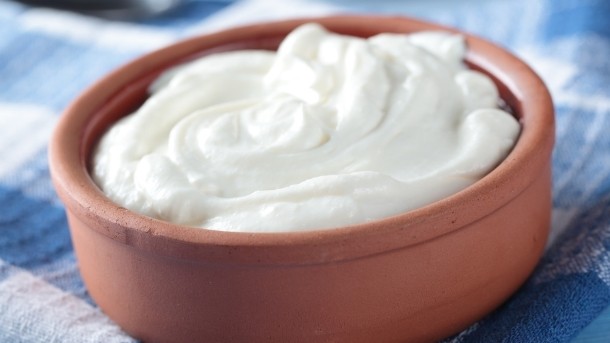 Greek yogurt is a great dairy choice for diabetics. It's been shown to improve blood sugar control and reduce heart disease risk, perhaps partly due to the probiotics, it contains.
Studies have found that yogurt may lead to weight loss and improved body composition in people with type 2 diabetes.
It's believed that dairy's high calcium and conjugated linolic acid (CLA) content may play a role.
What's more, Greek yogurt contains only 6–8 grams of carbs per serving, which is lower than conventional yogurt. It's also higher in protein, which promotes weight loss by reducing appetite and decreasing calorie intake.
Cinnamon is a delicious spice with potent antioxidant activity.
Several controlled studies have shown that cinnamon can lower blood sugar levels and improve insulin sensitivity. Long-term diabetes control is typically determined by measuring haemoglobin A1c, which reflects your average blood sugar level over 2–3 months.
In one study, type 2 diabetes patients who took cinnamon for 90 days had more than a double reduction in haemoglobin A1c, compared those who only received standard care.
A recent analysis of 10 studies found that cinnamon may also lower cholesterol and triglyceride levels.
However, a few studies have failed to show that cinnamon benefits blood sugar or cholesterol levels, including one on adolescents with type 1 diabetes.
Furthermore, you should limit your intake of cassia cinnamon — the type found in most grocery stores — to less than 1 teaspoon per day.
It contains coumarin, which is linked to health problems at higher doses.
On the other hand, Ceylon ("true") cinnamon contains much less coumarin.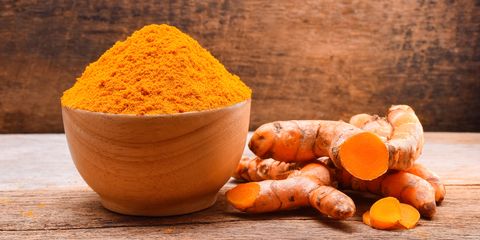 Turmeric is a spice with powerful health benefits. Its active ingredient, curcumin, can lower inflammation and blood sugar levels while reducing heart disease risk.
What's more, curcumin appears to benefit kidney health in diabetics. This is important, as diabetes is one of the leading causes of kidney disease.
Unfortunately, curcumin hasn't absorbed that well on its own. Be sure to consume turmeric with piperine (found in black pepper) in order to boost absorption by as much as 2,000%.
Fenugreek seeds may be helpful to people with diabetes. The seeds contain fibre and other chemicals that may slow digestion and the body's absorption of carbohydrates and sugar. The seeds may also help improve how the body uses sugar and increases the amount of insulin released.
Few studies support fenugreek as an effective treatment for certain conditions. Many of these studies focus on the seed's ability to lower blood sugar in people with diabetes.
One study found that a daily dose of 10 grams of fenugreek seeds soaked in hot water may help control type 2 diabetes. Another study suggests that eating baked goods, such as bread, made with fenugreek flour may reduce insulin resistance in people with type 2 diabetes. This makes it one of the "Best Foods To Eat In Diabetes".
An additional study showed that taking high doses of fenugreek every day for several weeks causes noticeable improvements in plasma glucose levels. But long-term plasma glucose levels weren't measured in this study. The National Institute of Health (NIH) states that at this point the evidence is weak for fenugreek's ability to lower blood sugar. This makes it one of the best food to eat in diabetes.
Nuts are delicious and nutritious.
All types of nuts contain fibre and are low in digestible carbs, although some have more than others.
Here are the amounts of digestible carbs per 1-oz (28-gram) serving of nuts:
Almonds: 2.6 grams
Brazil nuts: 1.4 grams
Cashews: 7.7 grams
Hazelnuts: 2 grams
Macadamia: 1.5 grams
Pecans: 1.2 grams
Pistachios: 5 grams
Walnuts: 2 grams
Research on a variety of different nuts has shown that regular consumption may reduce inflammation and lower blood sugar, HbA1c and LDL levels.
In one study, people with diabetes who included 30 grams of walnuts in their daily diet for one year lost weight, had improvements in body composition and experienced a significant reduction in insulin. This makes it one of the "Best Foods To Eat In Diabetes".
This finding is important because people with type 2 diabetes often have elevated levels of insulin, which are linked to obesity.
In addition, some researchers believe chronically high insulin levels increase the risk of other serious diseases, such as cancer and Alzheimer's disease.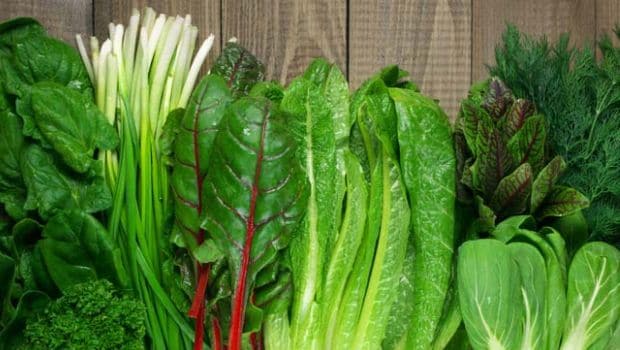 Leafy green vegetables are extremely nutritious and low in calories.
They're also very low in digestible carbs, which raise your blood sugar levels.
Spinach, kale and other leafy greens are good sources of several vitamins and minerals, including vitamin C.
In one study, increasing vitamin C intake reduced inflammatory markers and fasting blood sugar levels for people with type 2 diabetes or high blood pressure.
In addition, leafy greens are good sources of the antioxidants lutein and zeaxanthin.
These antioxidants protect your eyes from macular degeneration and cataracts, which are common diabetes complications.
If you are non vegetarian there are others Best foods to eat in Diabetes. The best 10 Non vegetarian Food to reverse type 2 diabetes. This makes it one of the "Best Foods To Eat In Diabetes".
Also Read :